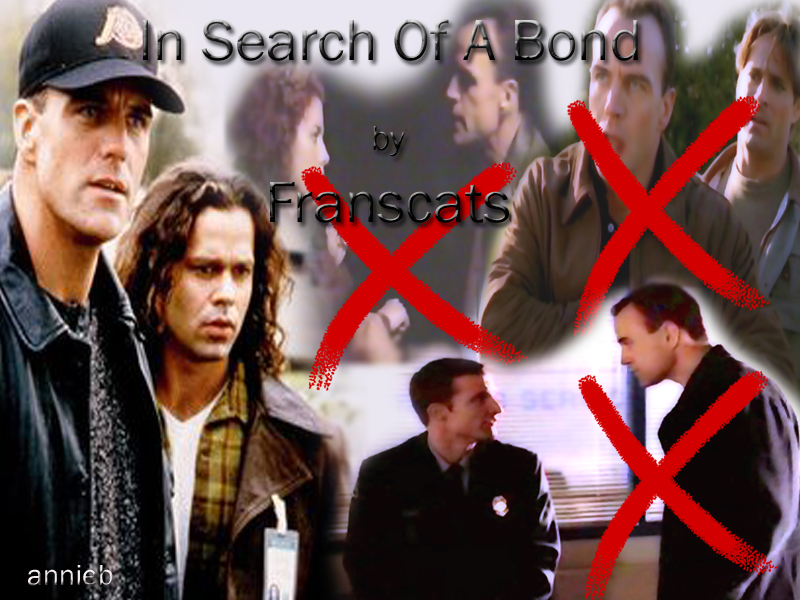 In Search of a Bond by Fran, illustrated by AnnieB
---
Genre: Slash, Humor
Rating: Adult
Warnings: None
Summary: When Jim Ellison comes online as a sentinel, he is told he needs to find a "compatible" guide. At the same time, Guide Blair Sandburg is looking for a compatible sentinel. This is a sometimes humorous look at what a sentinel and guide go through while looking for a partner.
Author's notes: I need to acknowledge and thank Becky. I used her sentinel transcript site to get the dialogue I used from the episode Dead Certain.
I would like to thank Patt and Morgan for running The Sentinel Big Bang.
And a special thanks to my beta, Magician113, for her time and patience.
Artist's notes: Thanks to Fran for giving such a great story to illustrate and to the mods for organizing this again.
---