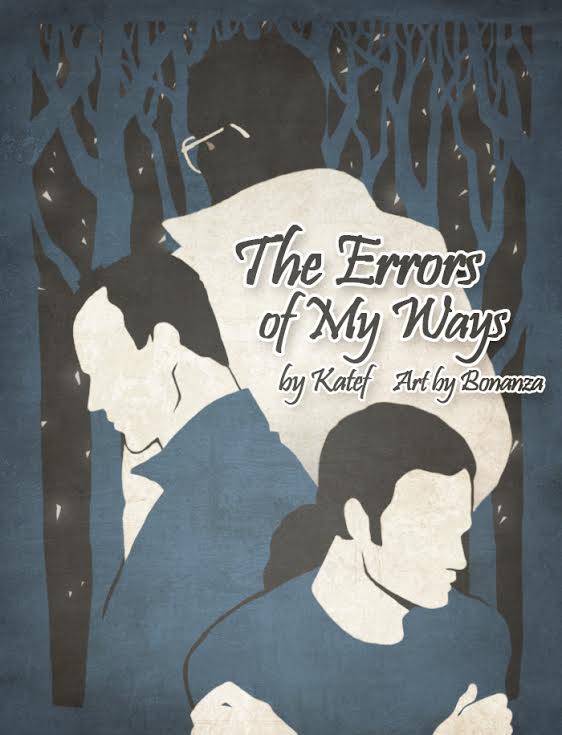 The Errors of My Ways by Katef, illustrated by Bonanza and PattRose
---
Genre: Slash, Post-Series, Angst, Hurt/Comfort
Rating: Adult
Warnings: Death of a canon character
Summary: After the badge offer, Blair feels the need to take some time out to get himself together.
Unfortunately, Jim takes his request the wrong way and reacts badly. Heartbroken, Blair leaves anyway, and while doing voluntary work in Colombia, is abducted and presumed dead.
A devastated Jim reluctantly moves on with his life, and then the miracle happens, and Blair returns from the dead....
Author's notes: Story title is taken from a favourite track by Wishbone Ash (1970)
Thanks once again to Sheila (Bluewolf)for the super-fast beta, and for her continuing encouragement.
Thanks also to Patt for cheerleading, and to both Morgan and Patt for organising another very special Big Bang.
And thank you to everyone who helps keep my favourite fanfiction alive and well.
---