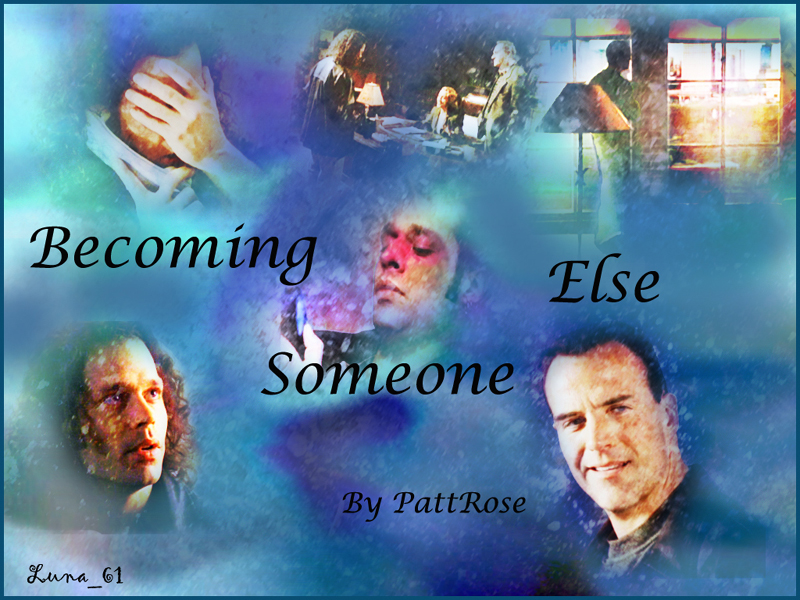 Becoming Someone Else by PattRose, illustrated by Luna_61
---
Genre: Slash, AU
Rating: Teen
Warnings: Violence, Domestic Abuse, Language
Summary: Jim and Blair both find out that friendship doesn't withstand everything.
Author's notes: This is a bit of an AU. Jim and Blair won't be together (sexually) until the end. But it's worth it.
Artist's notes: Thank you PattRose It was a difficult read story wise because I want to see the guys together always, LOL. But that is life it changes and so do the guys. Thanks again Patt.
---