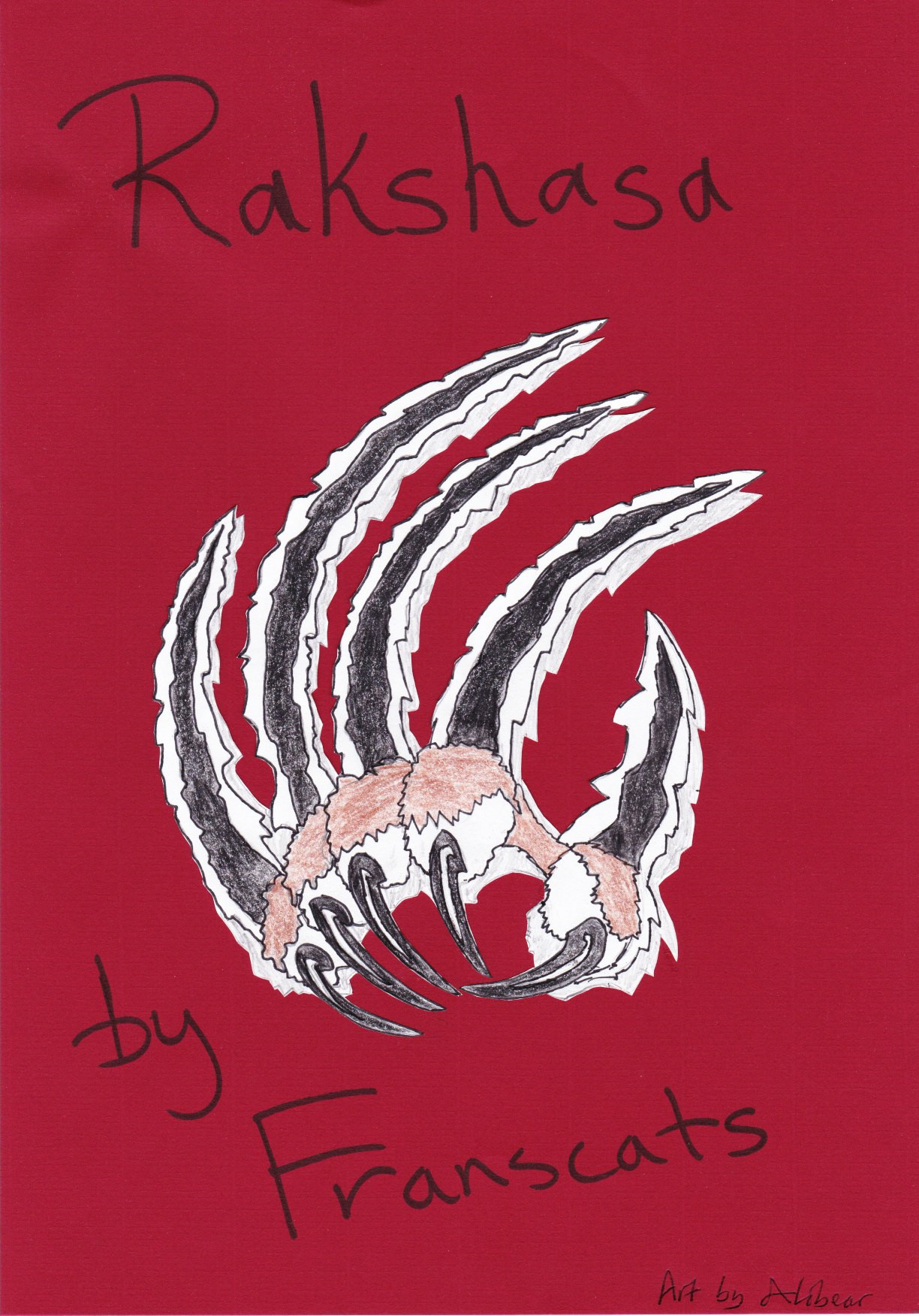 Rakshasa by Fran, illustrated by Alobear
---
Genre: Gen, Horror
Rating: Teen
Warnings: Violence.
Original work: Rakshasa at AO3
Summary: A legendary evil has surfaced in Cascade and is murdering Cascade's citizens. As the death toll rises, Jim and Blair are called upon as sentinel and shaman to hunt it down and stop it.
Author's notes: I wish to acknowledge my incredible beta Magician113 and thank her for all her time, patience and input.
I would also like to thank Morgan and Patt for their time and work in running the Sentinel Big Bang.
Artist's notes: Many thanks to Franscats for writing such an exciting and evocative story, which made it easy to come up with images for the artwork. Thanks also to unbelievable2 for her support and encouragement.
---